A podcast intro and outro are like bookends for all the delicious content in between them. Don't let your books fall off the shelf! Your podcast content is the most important part of your episodes, of course, but an enticing intro and outro are also essential.
Your outro not only marks the end of the episode, but it's also a fantastic opportunity to thank your listeners, reinforce your sonic branding, whet their appetites for the next episode and drop your call-to-action (CTA) to lead them into taking the next step.
Podcast Outro Ideas
So all podcasts need an outro, but what should be included in it? How long should it be? Should it be the same in each episode? In this article, we'll be covering all of this. You'll come away with a good idea of what you could include in your outro. And if you already have an outro, this might give you some ideas of how you can spice things up and increase its effectiveness.
You don't need to use all of these podcast outro ideas for your outro, but you'll likely want to create something using 2 or 3 of them for an outro that guides the listener onto the next step and keeps them wanting more.
Let's get into it!
1. Episode Recap
An episode recap is a great way to end any show and can be worked into any kind of podcast format. If you host solo or with a co-host, take the time to bullet point what you've covered in the episode. This is especially important if you host an educational show as repetition is so effective for learning.
If you host a podcast that features guests, you could consider recording a recap separately, after you've taken some time to reflect on the interview, and add it in during the editing process.
Either way, an episode recap is a great way to conclude your podcast episodes. The Canine Condition features an episode recap in the outro.
2. Musical Theme
As with adding a musical theme in your intro, a closing piece of music helps reinforce your brand, signpost the end of the main content and set the tone. You could use the same piece of music as in your intro, or something complimentary.
Have a listen to The Angry Designer for an example of how music can be used to close a show in a complimentary way.
When selecting your music, I would advise against using copyrighted songs. There are many websites that provide royalty-free music. Some are free, like Pixabay or Freesound. Others charge a fee for the rights to use a song, like Envato. And there are also services that charge a monthly fee for unlimited use of the music found on the platform, like Epidemic Sound and Storyblocks.
In terms of what song to pick, it should be something that's on-brand, and also sets the tone of the podcast.
Most podcasts can benefit from some musical branding, and whichever kind of outro you go for, music can usually play a part. The music may need editing from episode to episode, to fit the length of an episode recap for example. If you hire a professional editor, though, this will be done for you.
3. Call To Action (CTA)
Every single piece of content that you put out there needs a CTA at the end to give your listeners/readers/viewers a way to engage further with your brand. And your podcast is no different. There are many different CTAs that you can include, but try not to overcomplicate things. One call to action is normally enough. If you give the listener too many actions to remember/do, there's a good chance they'll just choose inaction. Here are a few examples –
Subscribe to the podcast
Leave a review
Share the podcast
Visit your website
Sign up for your email list
Book a call with you
Which action is most important to you? If you do want to give your listeners a podcast-centric action to help grow your show, such as leaving a review, and you also want them to engage with your business, you could consider dropping one of the CTAs elsewhere in the show, such as in the middle.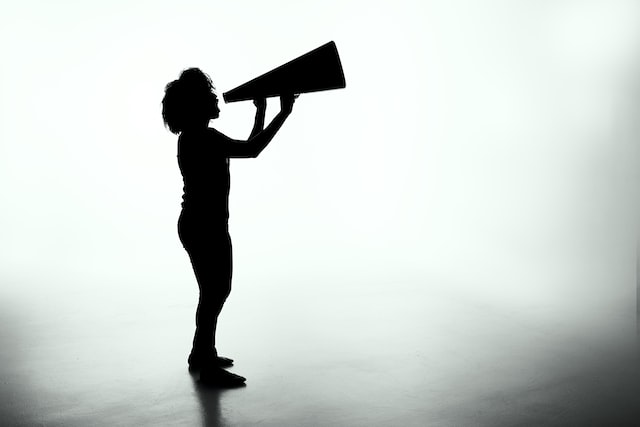 4. Teaser
Do you have your next episode planned out or recorded already? Consider giving your listeners a teaser of what's to come! You won't want to give away everything, but dropping the name of next week's guest, or sharing what the main topic will be can help whet the appetites of your listeners and encourage subscribing without directly asking.
5. Thank You
A simple thank you for listening goes a long way in getting your audience to like and trust you. This could be scripted or off-the-cuff. You could start your outro with a thank you for listening or include it right at the end in a sign-off (more on that shortly).
However you decide to work in your appreciation, it's one element that I would say is essential to fit in somewhere, even if it's not in the same place each time.
6. Sign-Off
A sign-off in the form of a short phrase that's added to the very end of every episode
Take a listen to the end of an episode of The Canine Condition. After Jacqui (the host) summarises the episode over music, she signs off with "…until next time, hang onto those leashes!". This works really well as a sign-off because it signposts the end of the episode and it helps lighten the mood for the listener in an on-brand way.
Which is Right for You?
So, you're probably thinking – "which of these podcast outro ideas are right for my show?" Well, have a think about what your show needs and what it already has. If you've already created an intro that outlines the episode, you'll need to ensure that you're not repeating yourself at the end.
Also, you may have already included some key outro elements in your episode. If you have a habit of thanking your audience and dropping your CTA towards the end of each episode, you won't need to add this again in a separately recorded outro – you may just want to end it with your music.
And speaking of music, do you have a musical theme to open the show with? You'll ideally end the show with one as well, either from the same piece of music or something that compliments it. Have a think about what your show needs, and keep it relatively short and sweet – around 30 seconds is normally enough.
There are plenty of other podcast outro ideas you could use to craft your outro, too. You could think outside the box and create something that your listener could look forward to, such as a bonus tip for them to stick around for. Specific topics might have other requirements too, such as disclaimers for a financial advice podcast.
Listening to other podcasts for inspiration can be really helpful if you're stuck.
Creating Your Outro
How do you put these elements together, though? If you have some audio skills, you can record your outro yourself, source any music and mix the elements in digital audio workstation software at the end of your show. If this isn't your area of expertise, you want your outro to sound professional, or you simply don't have time, you can get your outro made for you.
We, for example, include your outro as standard with our podcast editing service. We can provide a one-off outro creation service where we can write the show description, source the music and even get a professional voice actor to record it. Some podcasters prefer to go down this route if they're after the most professional result possible for their brand. Just get in touch and find out how we can help you.
And that's all from me, happy podcasting! (That was an example of a sign-off…)