A podcast trailer is a short episode of your podcast that introduces new listeners to your show. Think of it as an 'episode zero' that you upload to your host before the first full episode. But do all shows need a podcast trailer? Can you get by without one? And how do you go about putting a podcast trailer together?
Podcast Trailer Primer
How many movies are released without a trailer? I don't have the numbers on that, but it's probably next to none, right? And the reason that movies have trailers? Marketing. To hype up the audience for the release and get them queueing/downloading on day one.
This applies to your podcast as well. But when it comes to podcasts, there's a second reason that you should have a trailer too…
Let's go over the two main reasons why having a trailer will help you to successfully launch your podcast.
1. Preparing for Launch
When you upload your first episode to your podcast host (Buzzsprout, Libsyn etc.), it can take up to a couple of weeks before it gets picked up by Spotify and the other podcast players. Some apps won't even let you set up your podcast on them without having at least one episode uploaded to your host.
This is why having a podcast trailer can be really helpful for preparing your show for launch. It's something that you can upload to your host so that you can get everything set up prior to launch.
This is what it might look like –
You've decided to launch your podcast with episodes 1 and 2 releasing on 25th October (let's call it a Tuesday).

In September, you start recording episodes and put together a trailer episode.

You set up your podcast host in late September and schedule the trailer episode to release on 11th October – two weeks before the full launch.

Once the trailer has launched on the 11th, you can then set up the podcast apps that only allow you to set them up once you have an episode released, such as iTunes.

Now, you've got everything set up in good time. You've also got content launching two weeks before release so you can see how it appears on your website and all of the apps, giving you time to make adjustments.
What comes next? Using your trailer to get your audience hyped!
2. Marketing
Having a podcast trailer is excellent for marketing your show before release. Continuing on with our timeline, when 11th October comes, you can start marketing your show with an awesome trailer that gets your audience adding it to their calendars.
You will have a direct link to your show ready to go so that your audience can subscribe to your show before it's even released. You can also adapt the trailer for your social media pages by creating video versions that fit the platform's length and size requirements.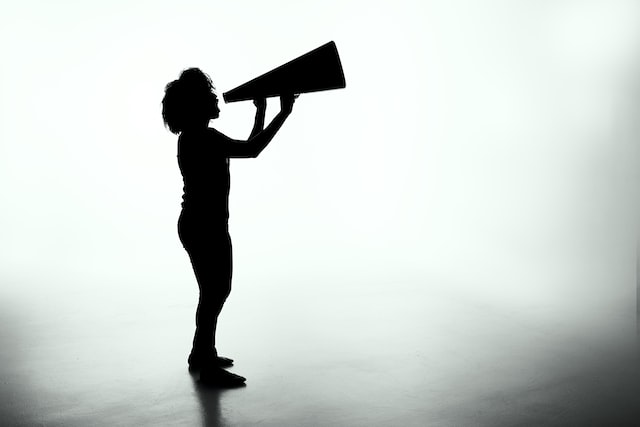 If you want to start your show with a bang and leverage your existing audience effectively, a trailer is almost essential.
How to Make a Podcast Trailer
So a podcast trailer is clearly worth having. But how do you make a podcast trailer? What should it contain? Here's a rough framework that you can follow – 
Podcast trailer length
Approx. 1 to 5 minutes
Elements
A concise and enticing intro to the podcast that highlights your ideal listener's needs/wants and covers how the podcast addresses those needs/wants.
A short intro to yourself that validates for the listener that you're worth listening to.
A sneak preview from an episode or two (if you have these recorded already).
Musical theme underneath the dialogue.
A call to action guiding the listener to your podcast, such as visiting a landing page website or subscribing to the show on Spotify, Apple Podcasts etc.
Need some extra help with putting together your trailer, or want it done professionally? Get in touch and we can help.
How To Upload A Podcast Trailer
Uploading your trailer works in exactly the same way as uploading an episode. Check out the guide or FAQs section on your podcast host's website for instructions. 
Some hosts let you pick the 'trailer' episode type, which allows podcast players to differentiate between the trailer and your episodes once they're released.
Podcast Trailer Examples
Need some inspiration? Here are some great examples of podcast trailers to give you an idea of how yours could sound –